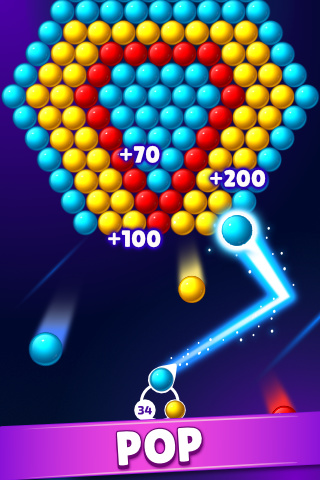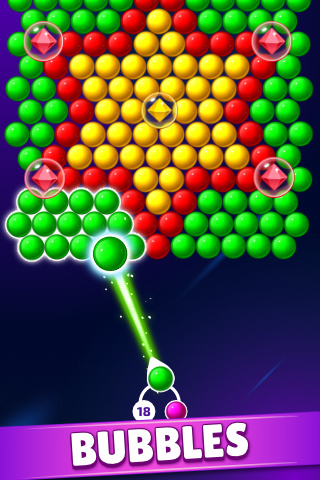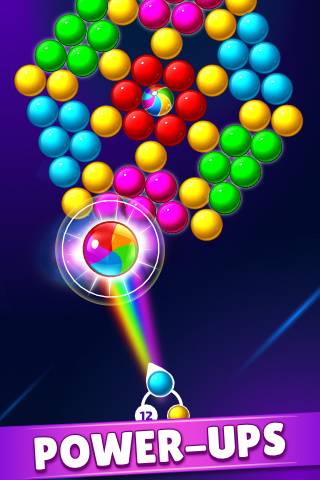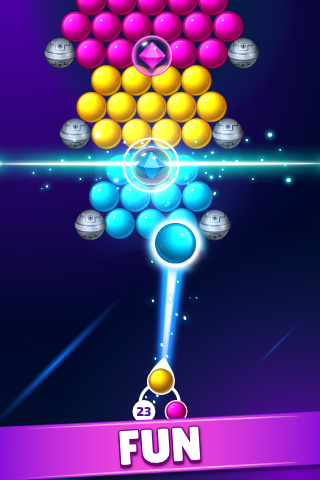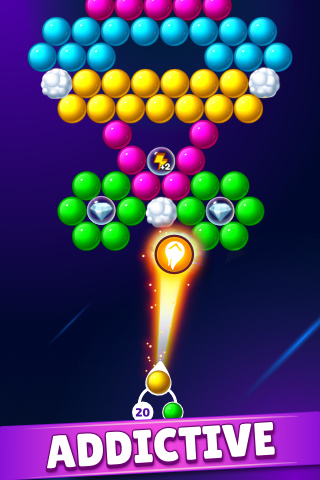 Bubble Pop: Bubble Shooter
Ready to pop, smash, blast, and shoot some bubbles? Bubble Pop is a fun and FREE classic bubble shooter game that's filled with fun levels and crazy puzzles, all ready to keep you popping and matching throughout the day!

Bubble Pop takes you to a magical world of bubble shooting fun where all you have to do to win is pop colorful bubbles on the screen. Take aim and fire to blast the bubbles to pieces, one match at a time. See how fast you can complete the free and original addictive levels to show the world you're a bubble shooting master!

It's easy to get the basics of this bubble popping puzzle game, just use your matching skills to aim and blast bubbles of the same color. Collect coins for completing missions and unlock amazing rewards while you play. There are tons of bubble shooter original levels as well as classic stages, not to mention FREE new content released on a regular basis!